Rare disease leaves 18-year-old with a distorted face in northern India, parents seek financial help
A rare 'face-distorting' disease has cut short the dream of becoming a doctor for a teenager in northern India's Haryana.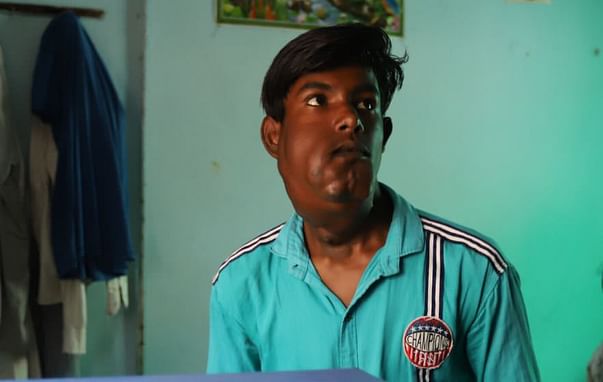 18-year-old, Shivanshu, is a resident of Hisar city, whose right side of the face has swollen like a melon, giving him a strange appearance, the same has made him prone to jibes from others.
Recounting his horrors, Shivanshu tells Newslions Media Network, "I stopped going to school after standard nine as people use to call me monkey and many other insulting things. Even when I went around looking for jobs, no one wanted to hire me."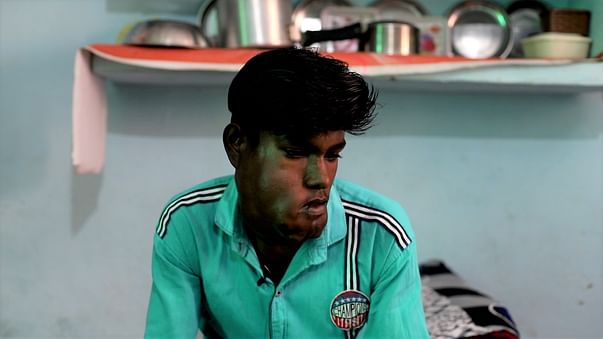 A promising mind with a desire to become a doctor, the teenager now works as a mechanic, repairing motorcycles. But even this can't help him get the treatment he needs.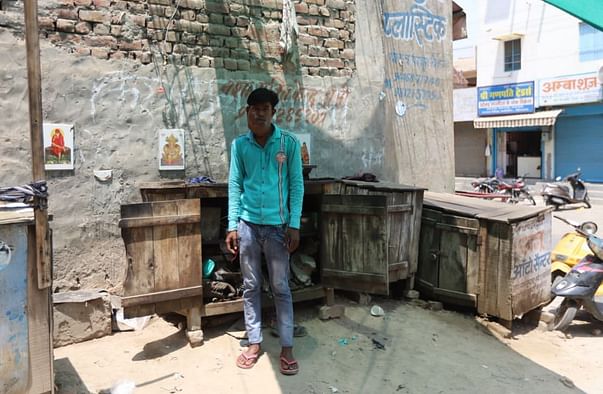 His family of five siblings, parents and a grandparent- finds it difficult to survive with his father's meager income, as a vegetable seller. Even his mother works as a maid, just to be able to support the family with their daily needs. Needless to say, treatment for Shivanshu is a luxury.
Ram Bharose, his father, says Shivanshu was only a month old when he noticed a swelling the size of millet on his cheek. "Initially we thought it was a pimple. Still, we consulted a doctor, who assured us it would go away with time, however, that did not happen," he says
Mithilesh, Shivanshu's mother says, "With age, the tumour grew and has taken over a part of his face. We have been to religious places, from pillar to post, just to get the cure, but, nothing worked for my son."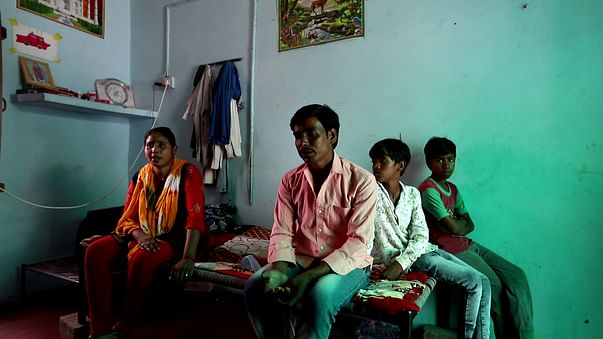 Ram says it was then the family decided to approach doctors once more.
"I have been to many hospitals in and around the state, even to Delhi, but no one seems to be ready to treat him, with insufficient funds being the reason." says a dejected Ram.Shivanshu says the disease has left him cornered socially, as people are not willing to accept him as one of their own. "I loved playing cricket and wanted to play it, but the neighborhood children won't take me in their team, or even talk to me." the 18-year-old says.
When asked about his physical complications, he says he faces problems while chewing food, and during brushing his teeth. "At times my throat and chest pains," he says, adding, "The monkey jibe has remained with me, it still haunts me and I cannot go out much."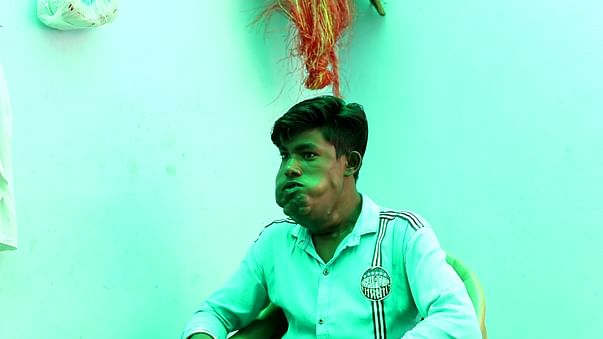 Even with all the negativity around, Shivanshu has received help from an NGO that works with those suffering like him. Anita Jain, the founder of WORLDHELPORGANISATION, says, "We work towards making children self-reliant while providing them education and the basic needs. While working for some of the children, we came to know about Shivanshu and have been with him since." Jain says the NGO has done its bit in providing for the 18-year-old in terms of contacting doctors and arranging check-ups for him, including the visit to AIIMS Delhi.
"It would be great if benefactors would come and help us save Shivanshu. We have tried our best to provide financial support to him," Jain adds.Appealing to benefactors, Sahil Singhal, a member of the NGO says, "Shivanshu's family doesn't earn the money that will get him treated at a private facility. We have been to a lot of places with him and there has been no improvement in his condition so far. I know no disease is untreatable in India. There are many facilities in bigger cities that will be able to help Shivanshu. We need your help."
Echoing Singhal's sentiment, Ram says, "Please help my son get cured of this disease. I do not make enough to provide for everyone and also bear the expense of treating my child at a private facility."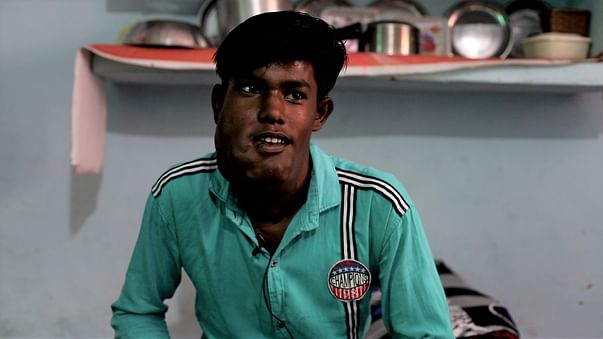 Shivanshu pleaded: "I request everyone watching this video come forward and help. Pray that I get operated soon. I want to live the rest of my life like a normal person."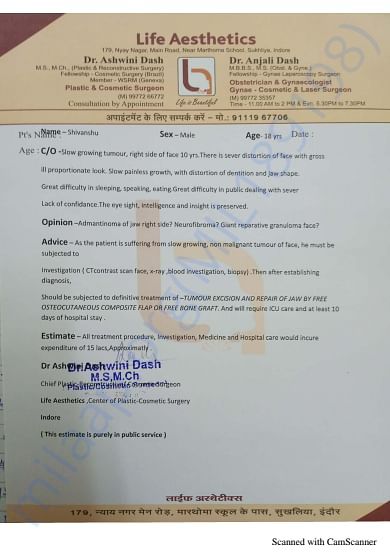 Use the information below to make a direct bank transfer through NEFT/RTGS/IMPS.
– Account number : 2223330037873977
– Account name : Purnima
– IFSC code : RATN0VAAPIS
(The digit after N is Zero )
Donations via RBL BANK UPI and Account Transfers are safe with HELPING ANGELS.